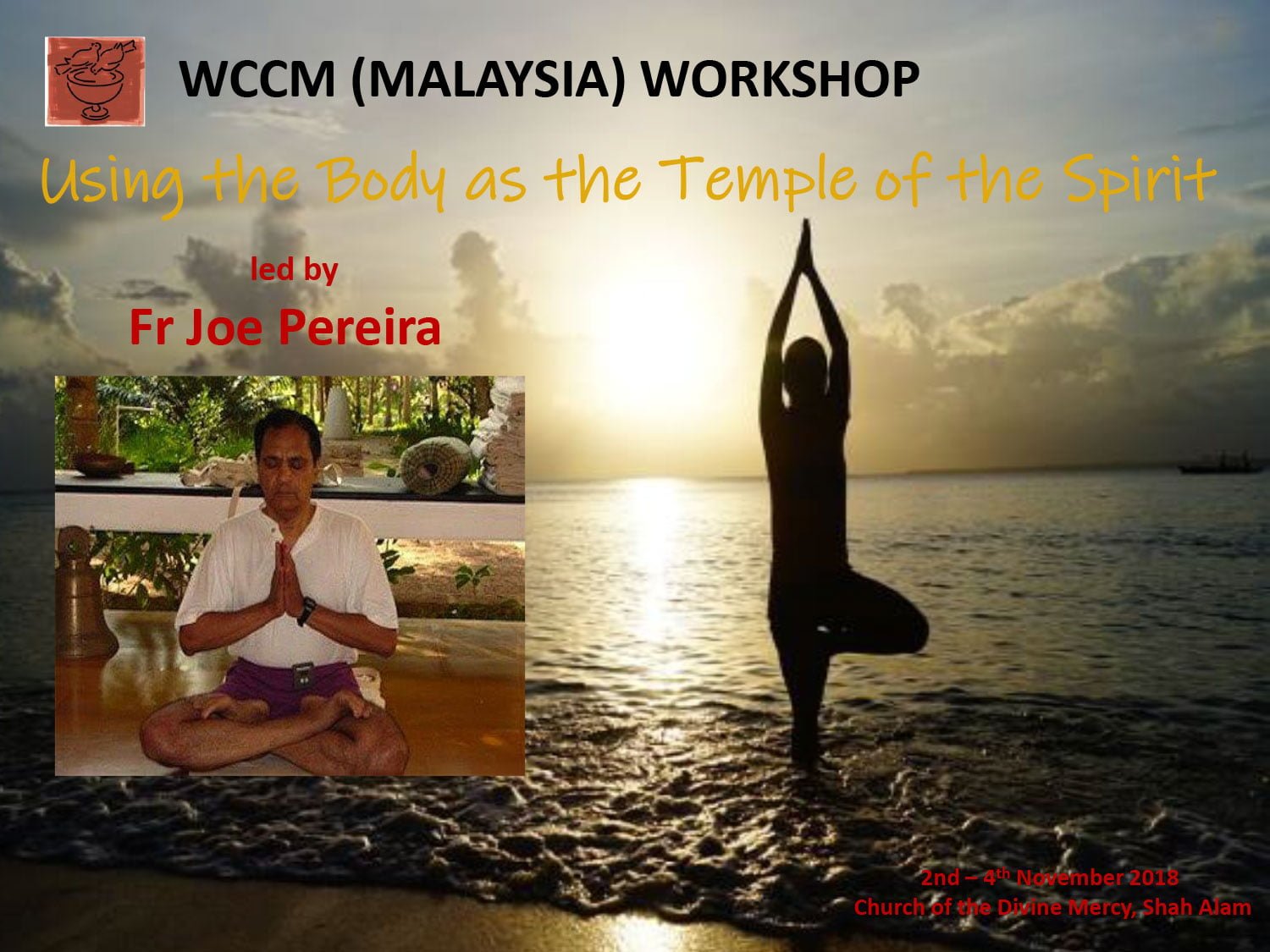 15 Oct

WCCM Malaysia Workshop 2018 – Using the Body as the Temple of the Spirit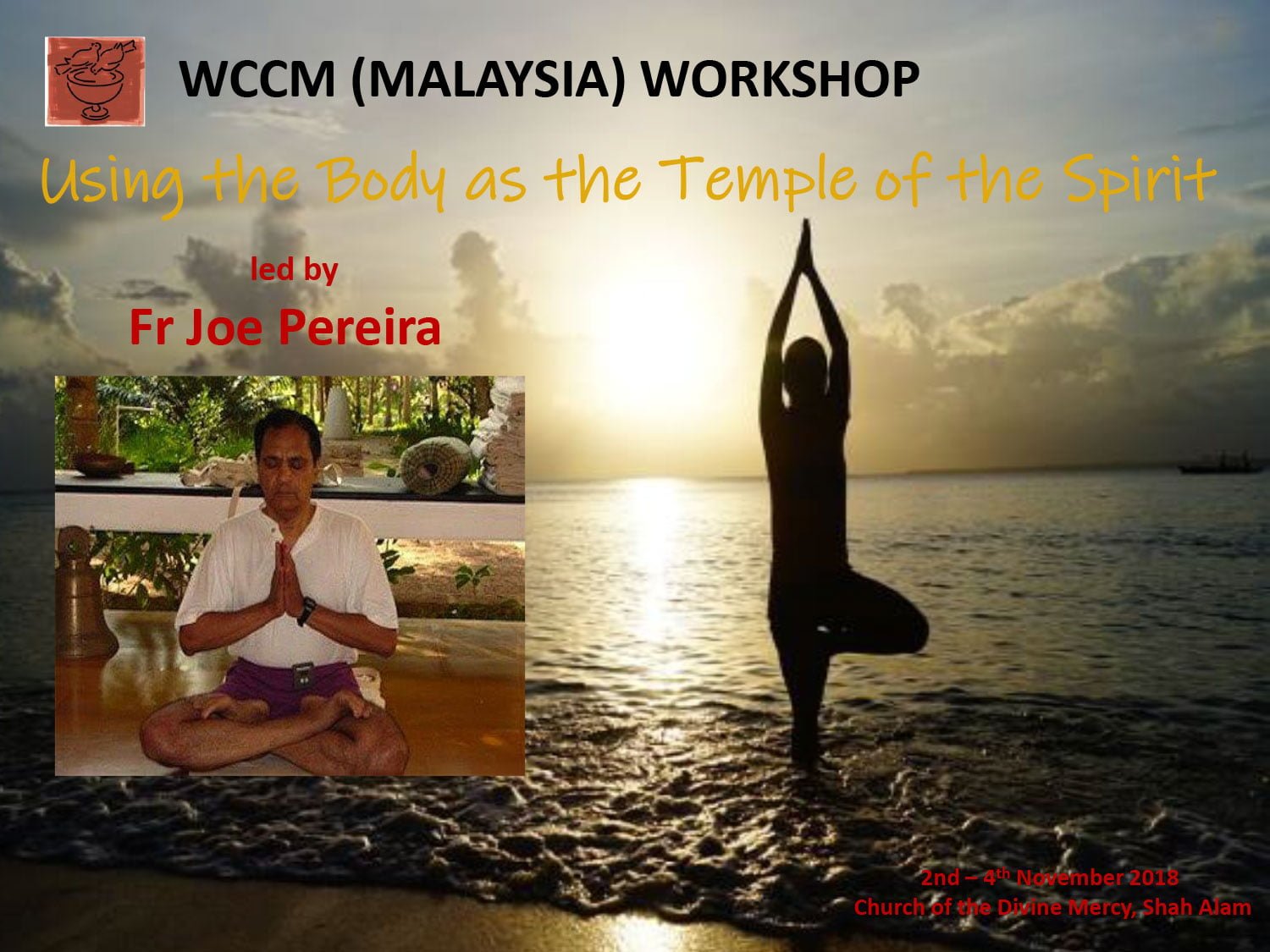 Body, mind and spirit are fundamentally and essentially one. The body is an inseparable part of our being. Experiencing the Body as the Temple of the Divine lies at the core of spirituality. It is through the body that we awaken to the dynamic presence of the Divine Spirit within and around us. Yet we often deny this beautiful, liberating reality by losing touch with our bodies or by the negative ways in which we use our bodies. Societies in our time tend to contribute to this state of physical and emotional dis-ease through their promotion of hectic, stressful, addictive life styles.
During this three-day workshop, Fr Joe will demonstrate the sacredness of the whole person through his emphasis on the unity of body, mind and spirit. Gentle yoga postures will be explored to help us "love our bodies back to life". Sessions will include the practice of yoga and meditation as well as input on spirituality and addiction.
Father Joe Pereira, a wonderful spiritual teacher and yoga instructor, comes from Mumbai, India. He is a Catholic priest and founderdirector of Kripa Foundation which is dedicated to care and rehabilitation in the areas of addiction and HIV/AIDs. In 2009, he received an Indian government national award for his contribution to the field of social work in India. A long-standing member of WCCM, he has served the community richly in many capacities. He gives retreats and workshops globally with a focus on yoga and meditation.
Venue : St Faustina Hall, Church of the Divine Mercy (CDM), 26 Jalan Pemaju U1/15, Seksyen U1, 40150 Shah Alam, Selangor.
Dates :
Friday 2nd Nov: 8.30 am – 6 pm
Saturday 3rd Nov: 8.30 am – 5.30 pm
Sunday 4th Nov: 1 – 6 pm
Fee : RM150 (inclusive of 5 teas, 2 lunches and love offering)
Closing date for registration : 10th October 2018
Fee payment : Payment in favour of WCCM Malaysia is to be deposited directly into the WCCM Malaysia MAYBANK account (A/C No:514187358320). Payment is non-refundable except in the event of an emergency. However those who cancel their registration may find replacements.
Registration If you wish to register for the workshop, please fill in registration form on the following page and email it with copy of bank-in-slip to Mary Ratnam (yram511@yahoo.com; 016-2476564)
For further enquiries contact
Mary Ratnam (yram511@yahoo.com; 016-2476564)
Judith Lee (cheuwit@hotmail.com; 012-2829018)
Click here to view/print REGISTRATION FORM